Services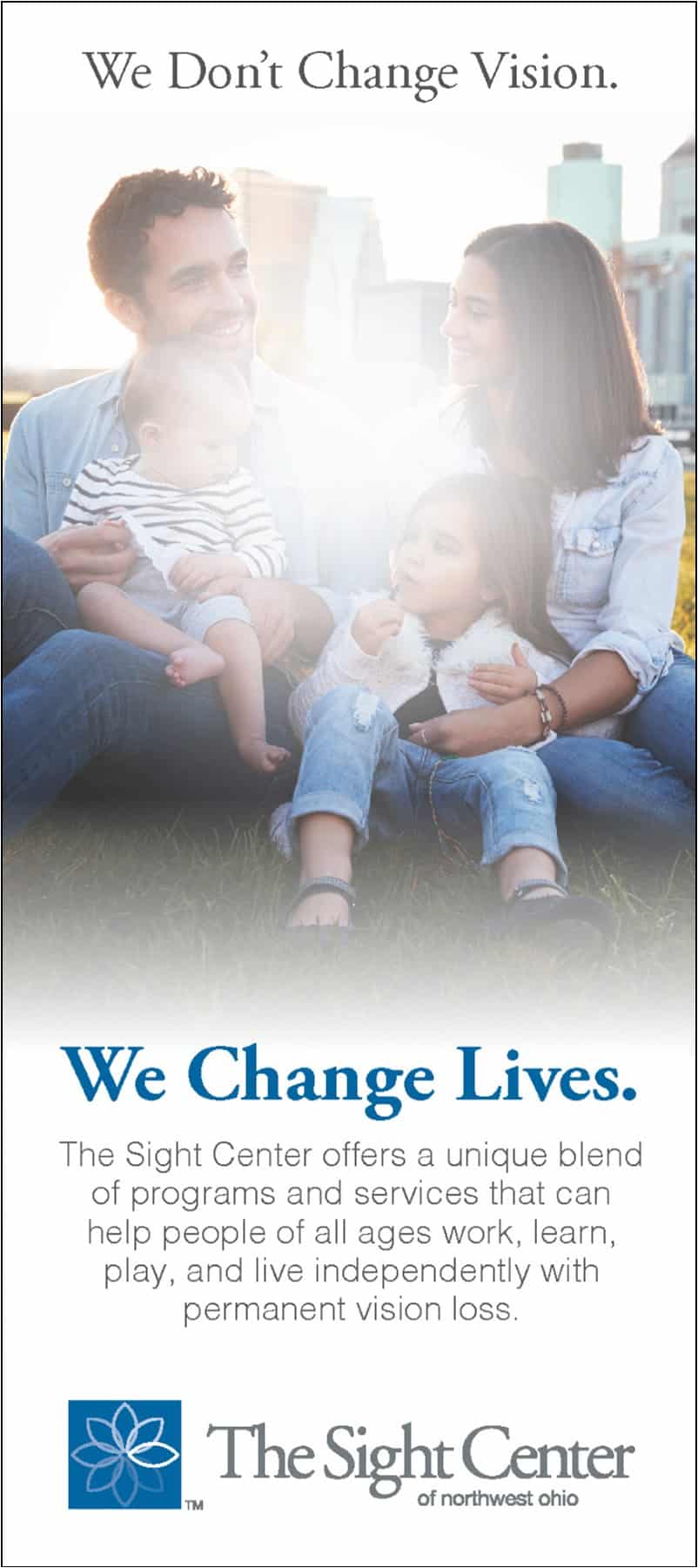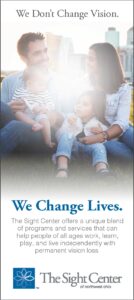 The Sight Center provides a unique blend of programs and services that help people of all ages work, learn, play, and live independently with permanent vision loss.
Low Vision Clinic
Individualized rehabilitation services that make the best use of remaining functional vision for people who no longer benefit from glasses, contacts, surgery or medication.
Daily Living Adaptations
Instruction in adaptive ways to perform daily tasks to live independently at home, to obtain or maintain employment or to take part in community life.
Orientation And Mobility
Instruction in safe, independent travel in the home, workplace or community including white cane and sighted-guide training when appropriate.
Assistive Technology
Training in the use of computer hardware, software or other assistive devices for use at home, work, school or play.
Home Safety Enhancements
Assessment, advice, and modification of the home environment to prevent falls, improve health and enhance safety for people living with permanent vision loss.
Early Childhood Program
The Early Intervention philosophy is that parents and caregivers are the most important teachers in a child's life. Appropriate Early Intervention services assist parents in creating meaningful bonds with their children.
The Shop
More than a store, The Shop is a doorway to hope, with thousands of low-vision retail products in stock and on display.
Remote Services & Clinics
The Sight Center maintains monthly low vision satellite clinics in Findlay, Fremont, and Defiance, making it easier for clients in and around those areas to take the first step in the process of vision rehabilitation. Additional satellite clinic locations are being explored for other parts of our extensive service area
How To Get Started
Learn how to become a client of The Sight Center, what to expect from your initial visit, and how our processes work.