NOTICE:  During the COVID-19 pandemic, The Low Vision Coalition of Allen County will meet in Zoom on the first Tuesday of each month beginning July 7 at 6 PM. For more information, contact Jacob King at 419-860-0168 or King.J@RhodesState.edu.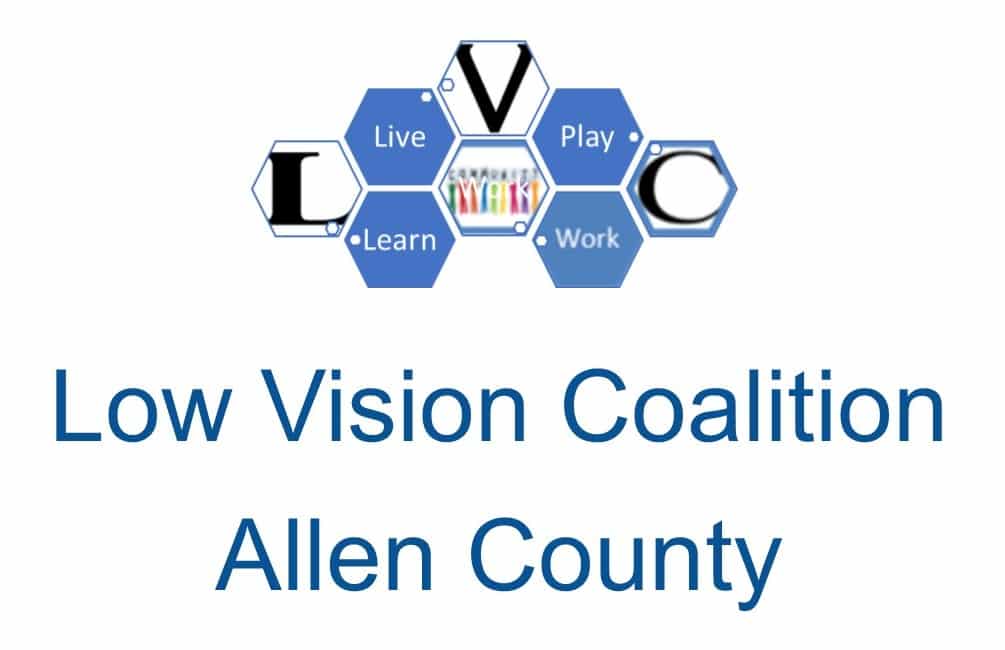 Low Vision Coalition of Allen County
Since being organized in 2017, the Low Vision Coalition of Allen County has been actively promoting activities, organizing events and sharing information that improves the lives of people who are blind or visually impaired in Lima and throughout Allen County.
Coalition Mission Statement
Our mission is to enrich the lives of individuals with blindness or visual impairments in Allen County. We will empower independence and promote awareness so that Allen County residents with low vision or no vision can continue to work, play, learn, & live in their communities.
Events & Activities
Monthly meetings
Blind bowling
Educational workshops
Social outings
In The News
Useful Links & Resources
Call or email our officers or submit your comment using the form below:
Jacob King
King.J@RhodesState.edu
419-860-0168
Jodi Owen
Jodi839@hotmail.com
937-441-7095
Pam Schroeder
PSchroeder@First-Fed.com
419-303-1065