An Appeal from Sister Linda Marie Pelagio
To the benevolent supporters of The Sight Center,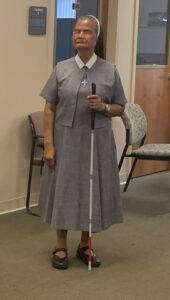 My name is Sister Linda Maria Pelagio, a Sight Center beneficiary and board member. A blessed and grace-filled 2021 and 2022 to you!
Several years ago, I came to The Sight Center in need of urgent computer training to cope and maintain the demands of my ministries. I also needed assistance to put tactile markings on our home appliances such as stove, microwave and washing machine so I could function safely, independently and with ease. The Sight Center's staff came with genuine interest and willingness to respond to my needs. They were also able to help me obtain a talking watch and a document reader. Not too long ago, I came to the center for assistance on how to use my iPhone, and again, they were able to find a way to accommodate my request.
The Sight Center's ability to respond to the increasing number of people we serve depends on the generosity of benefactors such as you. For this reason, we appeal to your good will. We trust that you will continue to be a partner in our mission to empower those who are blind and visually impaired to live independently, productively, and as contributing members of society.
Despite the pandemic, funding limitations and other challenges of the past year, support from people like you made it possible for The Sight Center to help people like me who live with vision problems.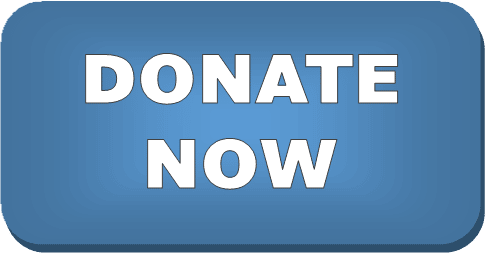 We appreciate any financial assistance you can offer. On behalf of the Board, staff, volunteers, and all those served by The Sight Center, I thank you for your support. May God bless you abundantly.
Sincerely and gratefully yours,
Sr. Linda Maria Pelagio, SND
Board Member, The Sight Center of Northwest Ohio
---
Road To Independence
Life can put up road blocks that force us to find a new way. When Bill Ludlow began losing his eyesight to macular degeneration, he didn't want to find a new way.
This retired journeyman roofer was used to being independent, but a road block stopped him in his tracks. "I had failed the test at the BMV", he said, "but my ego told me that I needed a license."
Eventually Bill found his way to The Sight Center's Low Vision Clinic where his new journey began.
The instruction he received was helpful and the gadgets useful, but it was a Sight Center support group that changed his direction.
Reflecting on his vision loss and the lesson he learned that day, Bill says, "Yes, it's bad, but it could be worse." Soon after, Bill sold his car, cancelled his insurance, and bought a fat-tire electric tricycle, which he now peddles around town.
"I love what The Sight Center's done for me" he says. Bill's advice for others is simple, "If you have a vision issue, they're well prepared to address it here", adding, " I've had nothing but good come of it."
So when life gives you lemons, make lemonade. Or in the case of Bill Ludlow, when life puts up road blocks, find a new road to independence.
---
What Do You Really See?
This is a common question asked of people with a vision impairment. That's why we've created a Vision Impairment Simulator.

The Simulator depicts several of the leading causes of vision loss, including macular degeneration, diabetic retinopathy, glaucoma and cataracts.
See through different eyes as you view a menu, street signs, a face, and other images.
The Simulator is just another way The Sight Center is helping change the way we see vision loss.
See the Vision Impairment Simulator for yourself!
---
Attend A Fundraiser
---
Donate An Item
Help our events by donating:
Gift cards & certificates
Wine, beer & spirits
Unique experiences
Call Tim at (419) 720-3937 x3804
---

Please Give
Adapting to a life without vision takes time, determination, and good instruction. The certified staff at The Sight Center went the extra mile during and after the pandemic:
Made personal phone calls to 6,396 clients and former clients since March 2020
Safely reopened the Low Vision Clinic and resumed in-home services by June 15,2020
Drove 39,116 miles to provide in-home services to clients who do not have their license
Engaged 528 new clients who took the first steps on their vision loss journey
As we look towards our 100th anniversary, please make your own "once in a century" gift to ensure The Sight Center will be here for future generations.
Sincerely,
Tim Tegge
Development Coordinator & former client
---
Take the Next Step