2020 At A Glance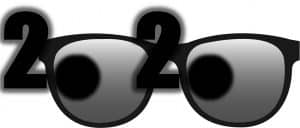 It's CLEAR, 2020 Was The Sight Center's Year
2020 was going to be a year of perfect 20/20 vision. So, what happened?
We were BLINDSIDED by the coronavirus
NO ONE SAW IT coming
Now it's hard to RECOGNIZE FACES
And feeling STUCK AT HOME is common
The road ahead LOOKS CLOUDY, but one thing is PERFECTLY CLEAR…
The Sight Center needs your support to empower independence, enrich lives, and lead the way for all who are blind or visually impaired. No other organization in the region does what The Sight Center does!
An UnEVENTful Year? 
The pandemic forced us to cancel three major fundraisers, but vision loss didn't get the memo.  Please consider supporting The Sight Center mission with a special gift if you are able.
2020 AT-A-GLANCE
You Can't Quarantine Mission! 
Motivated by our unique mission, The Sight Center innovated, redesigned, and served in new ways during the period of pandemic isolation:
Launched the Clients in Crisis project
Established a new monthly low vision clinic in Defiance
Issued 10 Tips for Balancing Social Distancing & Vision Impairment
Transformed our website to better inform and connect with clients
Converted many in-person appointments to phone and telehealth
Rapidly retooled to safely resume client home visits
COVID Didn't Change Everything!
The number of people losing their vision is still projected to double by 2050 due to health-related conditions and the aging population
Vision rehabilitation is still the standard of care for people who lose all or part of their vision according to the American Optometric Association and the American Academy of Ophthalmology
Insurance still doesn't cover most services needed by someone who loses their vision, not even basic white cane training
The Sight Center is still the only organization in the entire region 100% committed to empowering independence, enriching lives and leading the way for people who are blind or visually impaired
A Century in Sight
As we look towards our 100th anniversary in 2023, your "once in a century" gift can ensure The Sight Center will be here for future generations. Multi-year pledges, tribute gifts, first-time donations, event sponsorships and even 3rd-party fundraisers are great ways to leave your mark.
Questions?
Contact Tim Tegge by email or by calling 419-720-3937 x3804